– Air Duct Cleaning –
– Chimney Sweep –
– Dryer Vent Cleaning –
(949) 940-6920
Serving Southern California
Call or Text Now!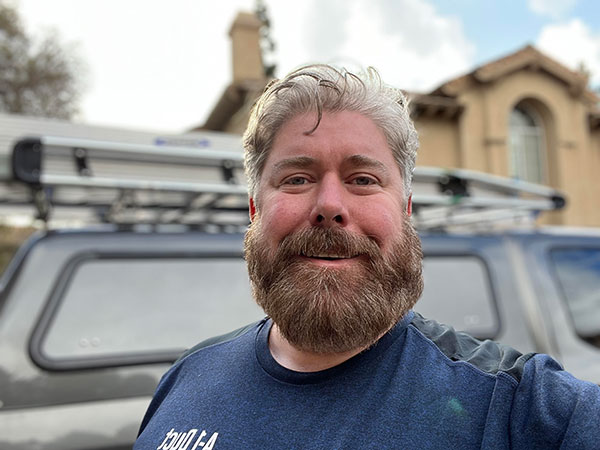 My name is Philip Dallmeier. I'm a second generation air duct cleaner. I also do dryer vents and chimney sweeping.
I've been in this industry for over 20 years and I've been in business since 2009
Today I feel it's important to tell you that we do the job right and we don't skimp on service. 
We provide a high quality service reasonable price.
Please call or text me for a quote!
(949) 940-6920
"I really wish I could give them MORE stars. This company is AMAZING. Super efficient, easy to deal with, on time, and basically the best. My association hired them to clean our ducts, but mine was a little special. It was full of water from a sprinkler. The owner, Philip, came out himself to fix my problem. He made a shroud to protect it from water getting in and replaced my flex piping no questions asked. His wife Tammy is a pleasure to deal with over the phone and is knowledgeable, respectful, and solution orientated. This family own company is great. I highly recommend them."
Paige A.
Aliso Viejo, CA
"Excellent service, communication. Great experience. I found them on Yelp and asked for an offer via the Yelp messenger service. I was contacted quickly and appreciated the to-the-point and friendly communication. Everything was set up online and at the exact day and time set up, the service person showed up. He was incredibly friendly, professional, and hard working. Everything went smooth and looks great. Thanks for a great experience. 5 stars."
Sean G.
Aliso Viejo, CA
"I've recently moved which explains some of my recent un-exciting reviews. It has been tremendously helpful to me that people have reviewed companies like A-1 so that I can trust who I hire. A-1 did a great job on my air ducts. They were on time, their quote was exactly as listed on their website with NO up-charges and they worked very cleanly. Very professional technician. No complaints! Hire this company if you want your vents done right, on time and on budget."
Jamie W
Marina del Rey, CA.
"If you're looking for a company to clean your vents, look no more. This is the company to call. I had to get my dryer vent cleaned, so I called this company. They were able to come out the next day. Jesse, the service tech, put on booties before he went inside the condo, which was great. He was professional, polite and friendly. I didn't know where the vent lead to outside, but he was very knowledgeable and knew where to find it. I'm happy with the service and will be using this company again when it's time to clean our heating vents before winter."
Anna K.
Costa Mesa, CA
"These guys are great. They were prompt in their response and honest over the phone. They came out and cleaned are obnoxiously long dryer vent. They performed the service well and charged what was quoted over the phone. When we need this or similar services we know who we will call."
Garrett K.
Tustin, CA
"Did an amazing job in just 30 min time! The previous owner attempted to clean my unit's vents on his own and created an even bigger mess. The tech onsite was able to get everything out and reinstall my dryer in record time. Highly recommend and for an unbeatable price!"
Nick P.
Lake Forest, CA
"A-1 Did such an amazing job! We were so please with their work. They are professional, quick to respond and took care of everything we needed. We would highly recommend this awesome company!"
Alexa M.
San Juan Capistrano, CA
"Bought a new dryer that has a vent check notification, come to find out my dryer vent needs to be cleaned out. Called 3 other places no one could come out till one week later. If you have kids, you know one week is a lifetime without being able to do laundry in your own home. When I called the lady that answered was professional and was able to schedule me the same day . Technician came out . Got the job done efficiently and I couldn't be happier. Highly recommended this company . Their prices were fair and their customer service is excellent. Thank you for your prompt service."
Leyla M.
Mission Viejo, CA
"I scheduled an appointment to clean our chimney. PHIL showed up 10 mins early. Took the time to place protective blankets on the flooring prior to starting. PHIL did a thorough job and took time to explain how to do preventative maintenance. Left our house spotless! I would highly recommend this company!"
Patrice B.
Orange, CA